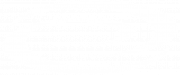 Choose Excellence and Experience in Your Cleaning Service
We value the trust you put in us each time we come into your home by honoring your space while providing you with the essential foundation for a clean home. 
Life keeps you busy, rushing from place to place and task to task. Get the sparkling clean home you want and the extra free time to relax by letting us work our cleaning and restoration magic.
You don't want just anyone in your home to get the job done. Experience is important. You want the strong reputation in excellence and customer service Best Choice brings to every single job.

Best Choice Cleaning and Restoration serves Sioux Falls and surrounding communities with joy and dedication. We offer the full range of cleaning and restoration from carpet and rugs to tile floors, water restoration, tile shower cleaning and sealing, dryer vent cleaning, upholstery cleaning, etc. At Best Choice, you will get a quick response, close attention to detail, solid work ethic, and a belief that the customer is priority number one.
We'd love to hear from you!

Call on the expert cleaners who care. Warm, friendly, and invested in building each other up, we offer our cleaning services to the Sioux Falls community with integrity, honor, and excellence. Together our team members thrill at the chance to fill the cleaning orders of the Sioux Falls community.
Best Choice Cleaning believes in a strong work ethic, a business you can trust, and clean spaces. Ryan and Chad are promoters of the golden rule making this partnership very valuable. As men of faith raising families they understand the hustle and bustle of life, how easy it is to let things slide, and how quickly we can forget what life and work is really all about: people. It is all, always, about people. We must treat each other the way we want to be treated, and if Best Choice Cleaning runs and operates on anything, it runs on this principle first and foremost. You simply will not find a company more intent on spreading joy everywhere it goes.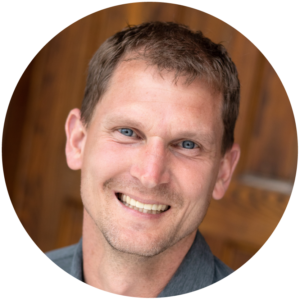 Ryan grew up in Northwest Iowa and moved to Sioux Falls to attend college.  He received a degree in Business Administration from Southeast Tech. Ryan has been an owner of Best Choice since 2006. He and his wife, Kari, have 3 children -Carter, Mya and Trey.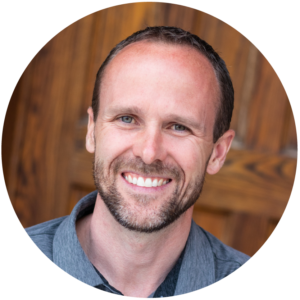 Chad was born and raised in Sioux Falls where he attended SF Christian. He went on to become a radiologic technologist and he also has a strong background in construction. Chad joined Best Choice in 2018 and became co-owner in 2019. Chad and his wife, Erin, have 4 kids-Connor, Landon, Teegan and Kennady. Chad enjoys camping and boating with his family, and also loves to take his boys out to the Hills hunting.
Trevor Dorhout
Cleaning Technician
Trevor grew up on a farm just outside Hawarden, Iowa and attended Unity Christian High school. He married his wife Heather and moved up to Sioux Falls in the summer of 2016. Trevor joined Best Choice November of 2019. In his free time he likes to go fishing and golfing.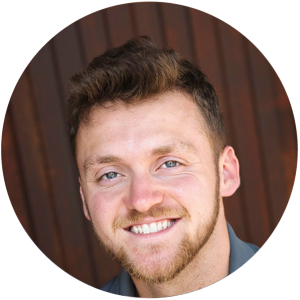 Connor Beem
I grew up in a small town North of Sioux Falls in baltic and graduated from there in 2016. Then moved to Rapid city and attended western Dakota tech then moved back to Sioux Falls to my apartment 2 years later. I enjoy working out, listening to music and being with friends and family.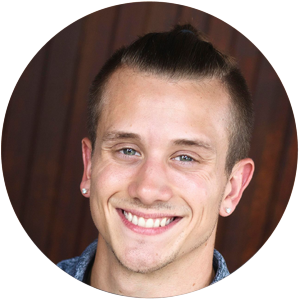 Carter Haugan
Carter was born and raised in Sioux Falls where he attended Lincoln High School. Carter joined Best Choice in July of 2021. In his free time he enjoys reading, working out, and spending time with friends.

Lari Kooi
Best Choice is by far the best carpet cleaners we have ever had. They are prompt, friendly, helpful and do a fantastic job cleaning. We wouldn't call anyone else! Way to go guys!
Lari Kooi
Tim Karels
I called Best Choice on a Sunday night with the expectation that they wouldn't answer and I'd have to leave a voicemail. To my surprise, I received an answer and got a scheduled cleaning for the next Monday. I've also used them on a few other properties and they have done great work.
Tim Karels
Julie Oconnor
I have used Best Choice and recommend them to all clients. I Conduct Estate Sales in homes and after the client moves out and all the traffic that comes thru the carpets can be pretty bad. It is amazing how great they look after Best Choice cleans. Even the realtor has asked me who I use.
Julie Oconnor
Vanessa Boy
Could not be more pleased with the carpet cleaning and the removal of a huge water leak brown stain… Huge kudos to Chad and his company. Great guy and an amazing job he did for us!!!!!
Vanessa Boy
Tony Erickson
We have been using Best Choice for the past couple years for our rentals properties. They are prompt and provide an excellent service. Highly recommend them!
Tony Erickson
Jen Brinks
WOW! That was fantastic! We needed to have our 2nd bedroom cleaned since we're turning it into a nursery. We had them do our master bedroom carpet as well. They were fast, efficient, professional and the carpet looks amazing! I HIGHLY recommend Best Choice Cleaning!
Jen Brinks
Jason Madsen
I wouldn't use anyone else! Very professional, respectful, and always on time. They go above and beyond. Highly recommend them!
Jason Madsen
Seri Norberg
Basement flooded. Chad arrived within an hour, assessed the situation, vacuumed up water, and started cutting the carpet in pieces for removal. He set up fans and and a dehumifier. He then arranged for a garbage truck to stop by to toss in the carpeting, a ruined couch and area rug. All of this was before noon! Now that's customer service!
Seri Norberg
Sue Broveak
Fast and fabulous is how I describe Best Choice. The carpets look great and done in less time than schedule. Great job. Highly recommend.
Sue Broveak
Robin Schlimgen
We have 4 kids and two dogs so needless to say it's a busy house and there are a few mishaps. Called up Best Choice Cleaning and they responded quickly and had an opening within the next week. Everyone was very friendly and they worked efficiently. Love my clean, like new again, carpets!!!!! Thanks Best Choice Cleaning!
Robin Schlimgen
Jonathan Griego
There name suites them well! On New Years day my basement flooded due to the city lines. Best was fast to the rescue, with there team in full force. They are very professional, and friendly. I highly recommend them!!! Thank you again BEST for your service!
Jonathan Griego

Safe, Hypo-allergenic Low-scented Products
At Best Choice Carpet Cleaning, our state of the art equipment matters, especially special project equipment for services like water damage. We know from experiences that it is a relief for our clients to rest easy knowing you have an expert coming into your home with special tools and products to help you. 
Our products are top of the line, environmentally friendly, and are safe for your children and pets. Every decision we make to partner with a carpet cleaning product revolves around our commitment to you, our number one priority, our client.